We all want to be in the best shape for the summer vacation we have expected all year.
Alpro & World Class prepared a special event to welcome summer in great shape.
Alpro was the official partner for the FITness Festival event organized by World Class Romania on June 11th in Tineretului Park in Bucharest. More than 2.000 people participated in aerobic classes, marathon cycling and yoga. There were also sports activities for children.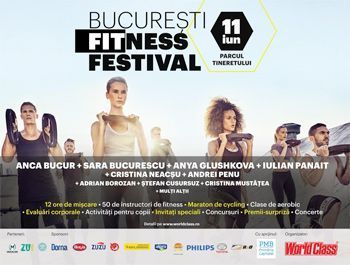 Alpro delighted the participants with its top products . They could try refreshing flavors like coconut and almonds, all of them being very much appreciated by the audience. The event was published in the on-line environment.