Although it has appeared for some time in exclusive restaurants menus in the world, salty ice cream has started recently to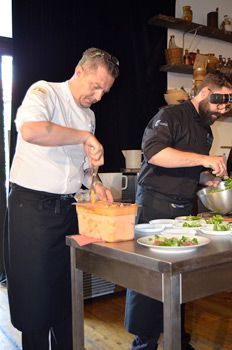 emerge on the Romanian market.
Comprital helps those wishing to serve such a dish in their locations with a special line of products called "Giubileo Chef Experience".
These products offer the opportunity to produce ice cream with vegetables, cheese, truffles, fish and any type of meat, which can then be served in main meals. A revolutionary line of products, a new way to think of the kitchen, but also the ice cream, dedicated to those who are interested in sensory experiences.
The launch event in Romania was supported by Chef Filippo Novelli, one of the members of the winning team of the 2012 Gelato World Cup, the current Chef of the Gelato Comprital Academy (Athenaeum Comprital).
Customers learned directly from a champion how to combine less conventional ingredients into a gourmet ice cream.