In May this year, Nordic achieved a super tour of force organizing two events in a week with ICAM in two different areas of the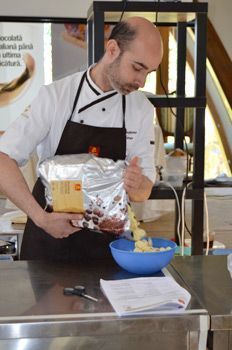 country.
So, Chef Salvatore Toma, ICAM's Chocolate Master, started the week with a master class held in Bucharest, two days later, his action was repeated in Iasi.
Customers who participated in the actions, had the opportunity to get acquainted with the advantages of using ICAM products, as well as the most important news in the world of chocolate.
As always, innovative recipes have been presented, as well as simple ways to make chocolate decorations using just what you have in your kitchen/lab, and not necessarily silicone molds.